Indian Tech Keys is the one stop solution for all your PCBs fabrication, Industrial Automation, Embedded System Design, WebApp Development, Mobile App Development and Wire Harness fabrication requirements. We provide the complete End to End support in Embedded System Design and Wire Harness Engineering & Manufacturing. ITK practice a quality stage gate inspection at every stage of the fabrication to meet the our costumer requirements.
PCB Design Fabrication
We provide comprehensive printed circuit board assembly services: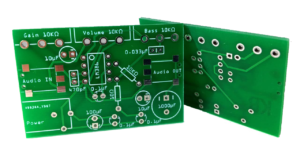 Concept Origination & Design
CAD Creation
Circuit Layout Improvement
Gerber Coding
Components library management Including RoHs
Assembly and Manufacturing Through to SMT conversion
Wire Harness Fabrication
Custom design for product

Wire harness prototyping
 Wire harness CAM engineering services
Design analyses Services RFQ
Developing quality control processes
Safety procedures and environmental regulations for employees.
Embedded System Design
We are the provider of hardware and software solutions for the embedded real-time system market. Some of the Services include integrated hardware and software solutions, tools and products ranging from development suites and middleware solutions.
Ideation

Innovative planning

Technology solution

Intellectual property and pattern

PCB design, prototyping and fabrication

New product development from concept to final market product

R&D of Embedded, IOT and mechanical engineering. 
Rapid Prototyping solutions:
We have several materials and different finishes are available. Out Service is available to all, whether you are an self-employed and small business, larger structure that is not equipped with a professional 3D Printers or to individuals for their personal creative needs. 
3D printing as per the design files.

System design(CAD files) and product prototyping

Scaled models and working model for Heavy Engineering equipment

Customized electronics enclosures, automotive parts, aerospace precision components.

Designing and Prototyping of FMCG bottles, containers, etc

3D printed medical implants.